What a fun few days!
My friend Amanda came up from Portland to spend a little time with us and
we had a blast!
Saturday the two of us went for a run and shopping trip.
For lunch time we took her to our favorite burger joint -
Red Mill
.
Even their veggie burgers are tasty!!
Sunday the weather wasn't so amazing but after church we fired up our little hibachi and
Camillo got down to business.
Apron and all...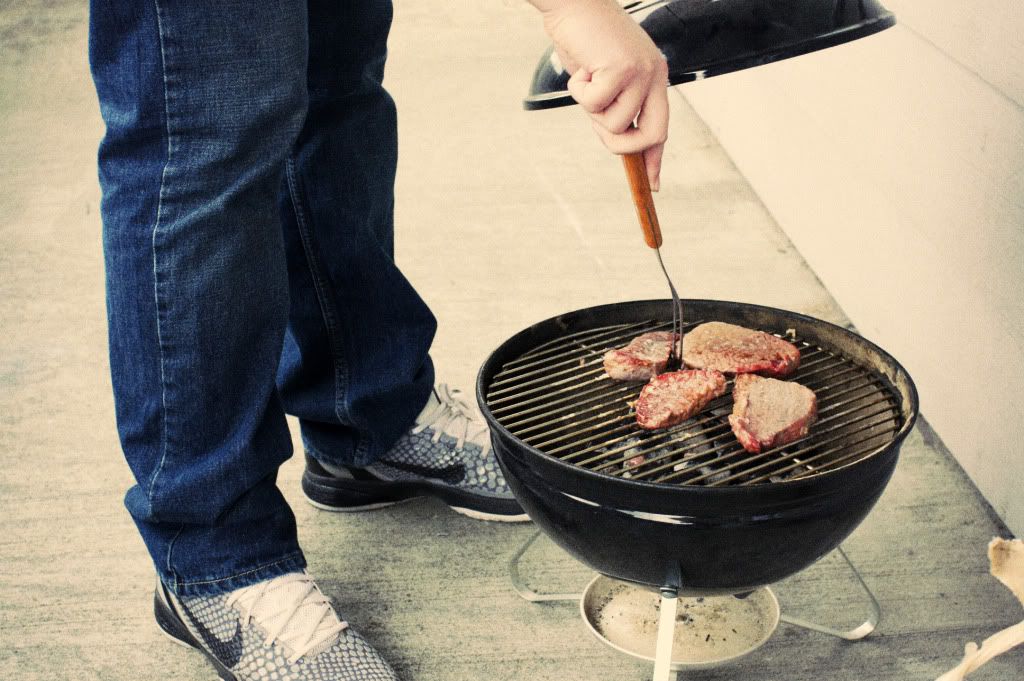 Tasty food and good company?
Yes, please!
We even whipped out the s'more fixin's!!
Ooooh, and guess who I was 3 feet away from on Sunday night?
I'll give you a hint:
I grew up wanting to sing like her and would watch Sister Act 2 over and over again -
especially the end performance...
Yup, Lauryn Hill.
Oh. My. Gosh.
First tour in 10 years and she came here.
I would like to tell you all about it but there's a lot to say so I'll
save it for another post!
Aaaand since I couldn't take my camera in with me, there will be a lot of descriptive writing.
Consider yourself warned.
But don't worry, it will be a fun read.
Lots and LOTS of work to catch up on this week.
I love being self-empoyed!
Did you guys have a happy weekend?
What's the weather been like in your piece of the world?
I'd love to hear about it - leave a comment!
xoxo
Joy