Hello, hello! Can you believe it? It's summer already! Hip hip hooray!
I've had to bite my tongue at all those people complaining about the weather: "Isn't it June? What's with the rain?" I'm sure you've heard them, too. Maybe even asked the same questions. I'd just like to point out that, first of all, most of June is still spring time. Second, the majority of the complainers live in Seattle/somewhere in the PNW so, yeah, it's raining. Anyways, blah blah blah. What I'm
trying
to say is that NOW it's time for a few more warm sunny days that last a little bit longer into the evening. Now we can start up the BBQs and days in the sand. And while I
do not
think I'll be camping with a newborn, pitching a tent somewhere in the woods sure sounds fun. And now is the time for that, too.
Our first day of summer was spent at Golden Gardens. If you live around here, it's worth a day trip. There's a great playground (I mean, like, the coolest one ever) and lots of sandy beach. It was a nice warm day with the perfect breeze and we weren't gonna miss it! I was a little nervous (not gonna lie) about going because, well, let's face it, I'm 7 1/2 months pregnant and the idea of toting a 10 month old put-everything-into-my-mouth-even-if-it's-tastes-like-sand baby was intimidating. But no excuses! We packed our bags and met some friends for a fun afternoon. And I'm glad we did. I only got a handful of pictures due to chasing said sand eating baby, but it's only the first day of summer, right? Plenty more to come...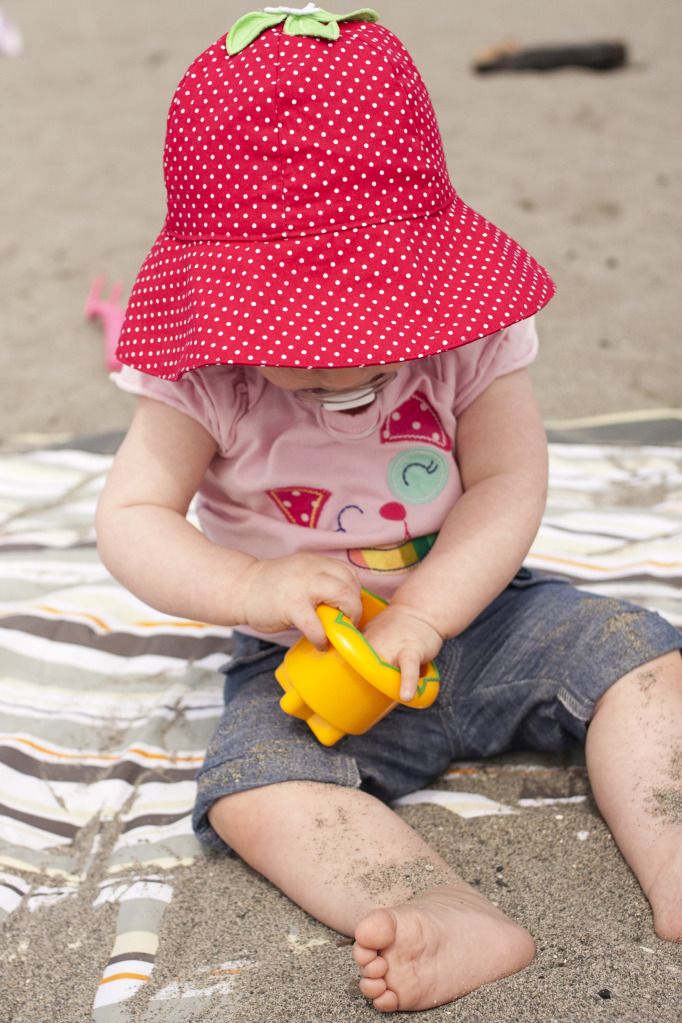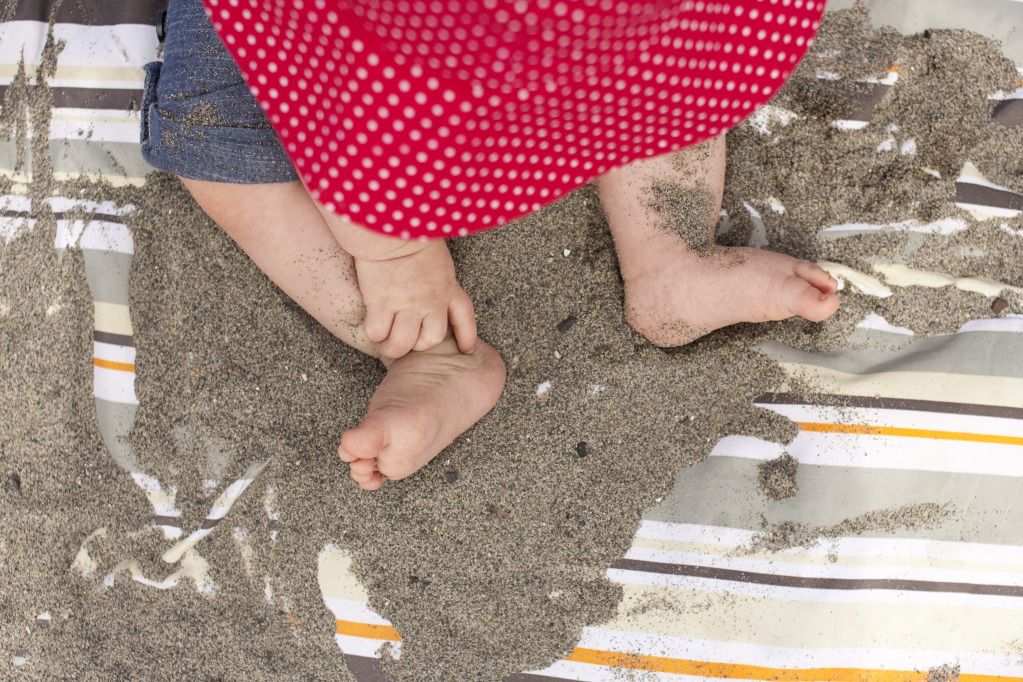 It was actually Paige's first experience in the sand. We weren't sure how she'd take it but there was no need to worry, she dug right in! Shelby and her friends made sandcastles and collected buckets of rocks. Then, I guess they took some time out for a little girl talk...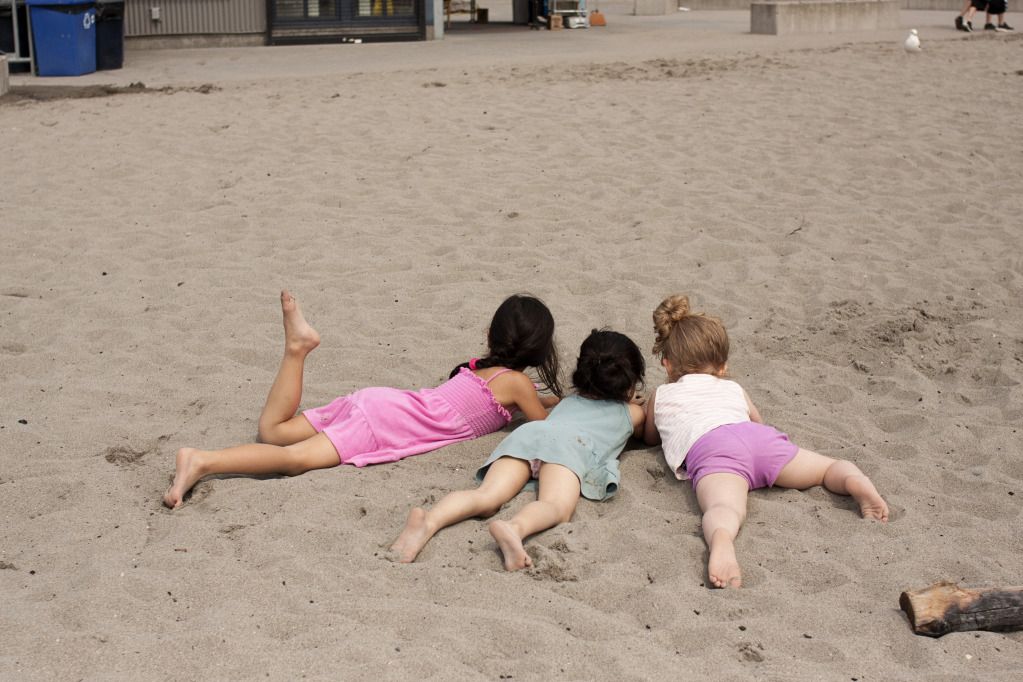 All in all it was a great day. Thanks to Michelle, Bella, and Bianca for joining us!
What did you guys do to ring on the summer? I'm excited about days by the water, nights with the windows open, and weekends at estate sales! Oh, and our baby being born :)
xoxo
Joy