Woah, I didn't notice my counter reached the hundredth post yesterday..yahoo!
That's exciting.
Another something exciting?
These cheesy 4th of July pictures!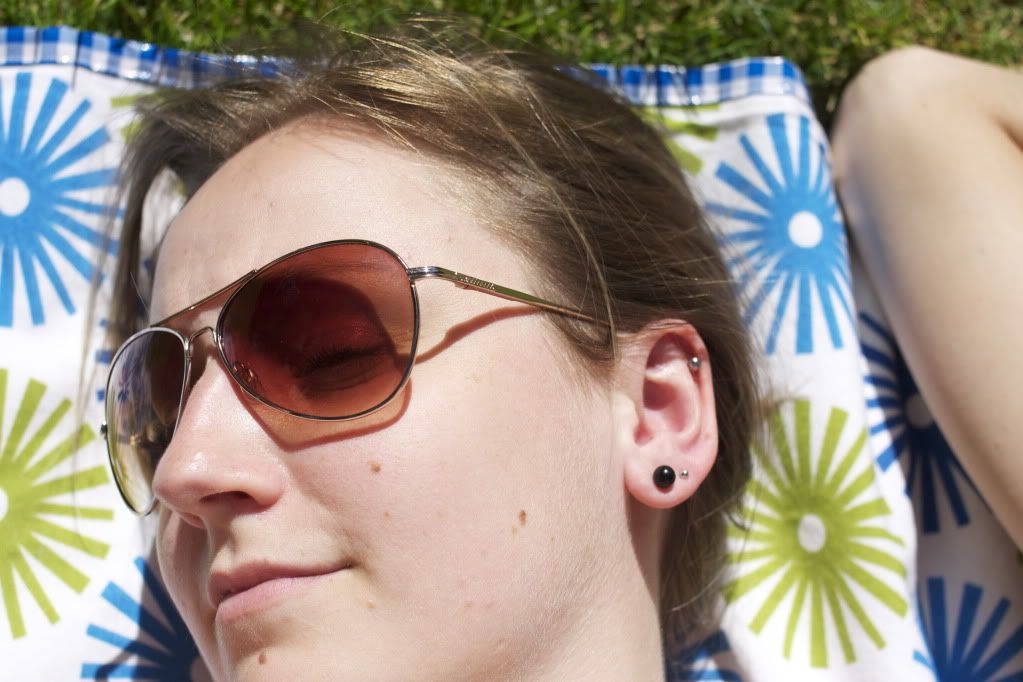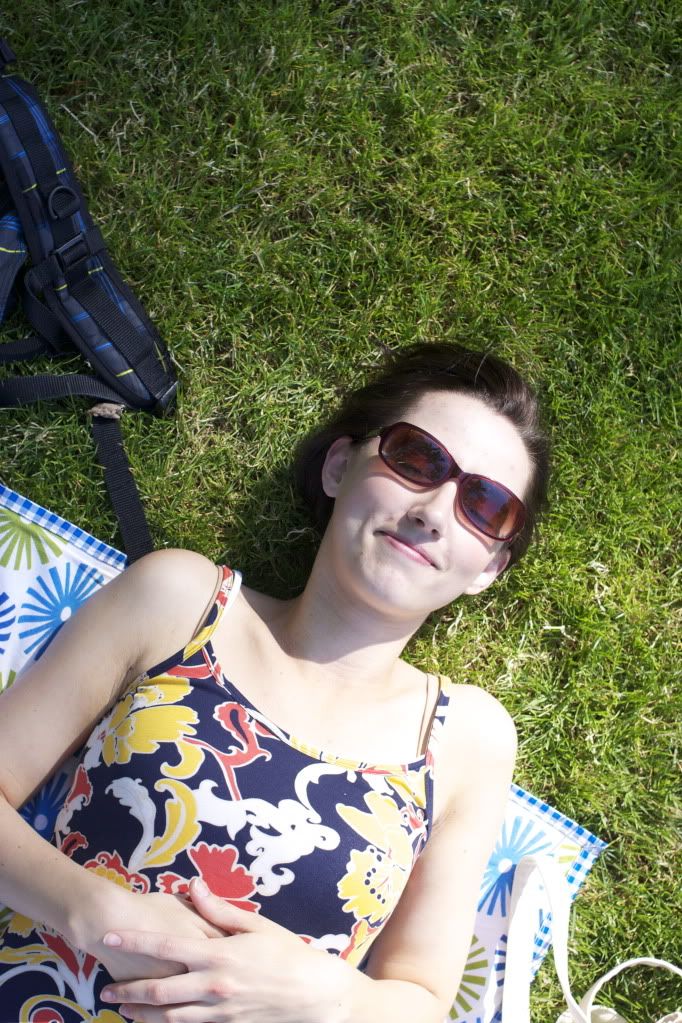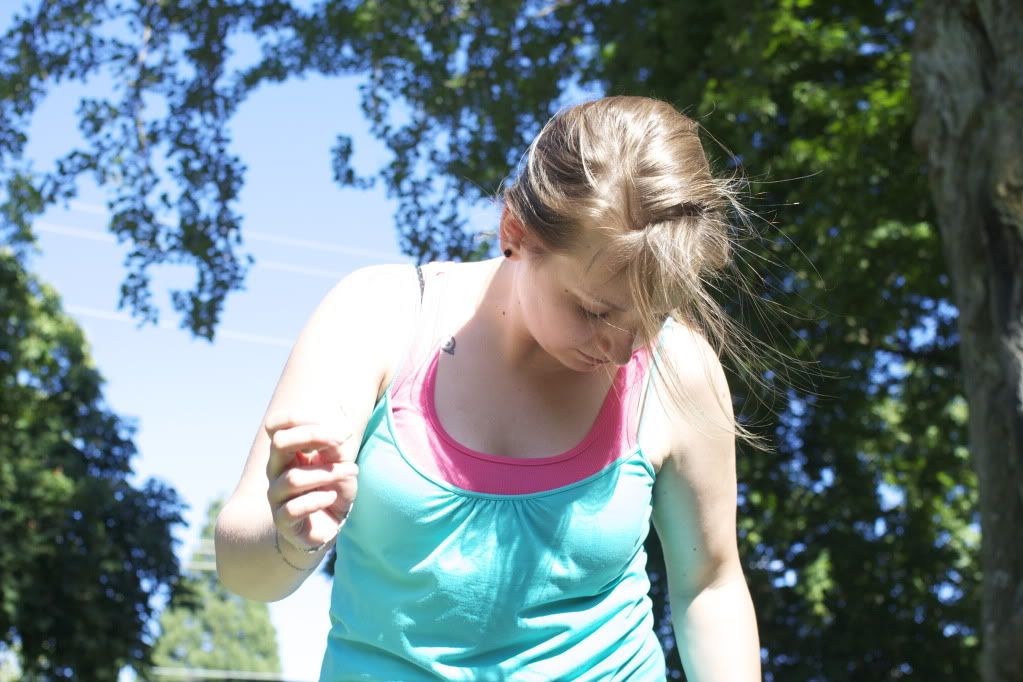 We had a picnic lunch with a bit of hard lemonade.
Is it weird that I ate Chinese food on America's birthday?
Gosh, it sounded so delicious at the time.
But now I'm feeling remorseful for not having eaten a big greasy burger!
Or at least a hefty sandwich like Kristie and Camillo!
Oh well.
Anyways, we're finding that the SPU campus is the perfect picnic place.
There's never more than a handful of people there at any given time.
And today, the sprinklers had a few little boys running through them!
Adorable!!
Oh, and remember those weird pictures of Camillo's feet on my chest?
Well...this is what he and I were trying to do...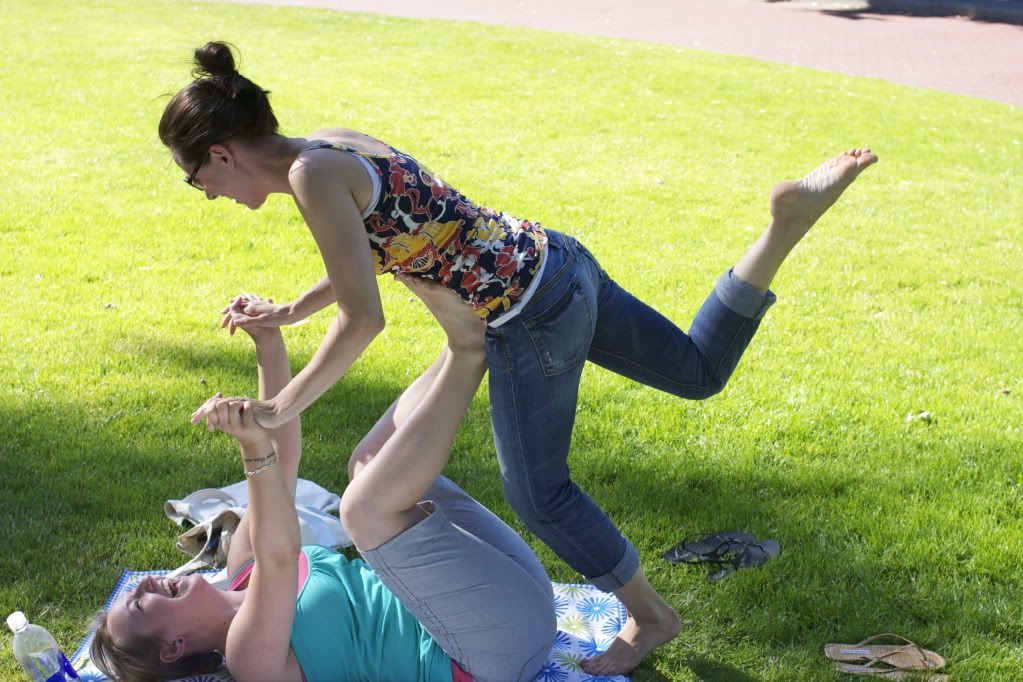 I have no idea what started these shenanigans..
It doesn't take much to entertain us!
But don't you remember doing this when you were a kid?
We're bringing it back, oooh yeah!
Please notice Kristie's perfect from..and my laughing face!
The day was great and the night ended with fireworks over the water.
We could see them from our porch!
We are LOVING the sunny weather here in Seattle.
I even have tan lines already!
What's the weather like where you live?
xoxo
Joy